The last week of December is a great time to review the past 12 months and reflect on where we've been. For me, that means looking at forty-eight(!) posts on TheSkiDiva blog — posts I've made not just during ski season, but during spring, summer, and fall, too. (I've been doing this for more than 14 years, and somehow, I just keep cranking 'em out.)
Looking back, it's clear that it's been an exceptionally challenging year. The abrupt closure of resorts in March, the uncertainty over whether they'd re-open this winter, and all the rules about capacity, masks, social distancing, and quarantining have been really tough on skiers. The blog reflects that. Since March, 45% of my posts have been COVID-related — which is something I never anticipated when the year began.
Suffice it to say I'm glad 2020 is coming to an end.
So let's take a walk down Memory Lane and examine what's made it from my keyboard to this space throughout 2020. Are there any posts you've missed? Any you've found particularly helpful or interesting? What're your favorites? Any suggestions for topics I should cover? I'd love to know.
Here's the list:
January
Not your Ordinary Night Skiing: Sugarbush, VT has its own unique take on night skiing.
What you need to know about ski socks:  There's more to know about this piece of essential ski gear than you might think.
Fire on the Mountain: Fires aren't uncommon in ski country. Here are some of the worst, and what we can do to stop them.
What to do when the airline loses your skis: How to minimize your pain when your gear goes astray.
February
A Diva West to remember:  2020's Diva West was at Jackson Hole. Here's why it was so great.
Advice for the love lorn skier:  Some Valentine's Day advice
Are we loving skiing to death?: Overcrowding is becoming more common. What's going on?
Inbound avalanches. Yes, they happen. Here's what you should know: Most of us are pretty complacent about in-bounds skiing. But maybe we shouldn't be.
March
Want your own private ski area?: You can rent one. Here's someone who did.
Gear Review: Renoun Earhart 88: Renoun enters the women's ski market with a bang.
Skiing in the time of COVID (Part 1): What's going on, and what we should do.
Skiing in the time of COVID (Part 2): Ski areas are shutting down, but some people still don't get it.
The skier's guide to quarantine: Some advice for skiers about how to quarantine without going nuts.
Are you a ski nerd?: How much do you really know about skiing? Find out with this short quiz.
April
How the outdoor industry is stepping up to the COVID-19 crisis: A look at how the outdoor industry is helping out during this difficult time.
Want to stay fit during the COVID crisis?: Why exercising now is important, and how to handle it.
The season pass conundrum: How COVID-19 is affecting season pass offerings, and what you should know.
What to get the active mom for Mother's Day: Great gift ideas for active moms.
May
Here's to you, Ski Moms!: A salute to ski moms.
Combatting Covid fatigue: Things to do if you're feeling COVID burn out.
A Ski Diva's review of C25K:  A look at the popular running app.
A Ski Diva reviews You Are Your Own Gym: A look at the popular fitness app.
And now, a bit of a reality check: There's more to the world than just skiing.
June
Pandemic skiing at A-Basin: What it's like to ski at A-Basin right now.
Father's Day is coming, so let's hear it for the Dads: A salute to Ski Dads.
The summer solstice and what it means to skiers: Some interesting facts about this landmark day.
The experts speak: what's going to happen next ski season: Industry insiders provide some insight on the coming season.
July
How to solve your energy problem: What you can do to keep your energy levels up.
And now for some funny stuff: Ski-related humor for us to enjoy.
Why is working out so hard sometimes?: Some times are tougher than others. Here's why.
August
Mother Nature's cage match: hurricanes vs blizzards: Which is tougher?
Face masks: Is there a solution for ski season?: Masks make a huge difference in reducing the transmission of Covid 19.
Vail announced its policies for next season. So now what?: What Vail's policies mean for skiers.
September
TheSkiDiva just turned 14. Here are some lessons I've learned from the forum:
Ski Swaps: '20-'21: Swap numbers are down, but there are still a few going on.
There's a good chance this will be a La Nina year. Here's what that means: A round-up of weather predictions for the coming season.
Skiing and social distancing. Three ski areas look at the year ahead: The GM's of Bromley, Smuggs, and Sugarbush weigh in.
October
Resort Review: Indoor skiing at Big Snow American Dream: A Ski Diva gives us her report.
Gear Review: Kulkea Kayda carry-on: Kulkea's new addition to a stellar line-up.
A chat with Nikki Champion, Utah avalanche forecaster: What it takes to be an avalanche forecaster.
Get ready for Halloween. There's plenty of scary stuff in ski country: Prepare to be scared!
November
Planning a ski vacation during the pandemic? Here are some things to keep in mind: Travel is going to be different this year. Here's what you need to know.
Ten things to do to get ready for your first day out 
Ski Diva's 2020 holiday gift guide: Great gift ideas for the holiday season.
Backcountry skiing is booming. Here's how to stay safe: With resort restrictions in place, skiing the backcountry is more attractive than ever.
December
Goodbye, paper trail maps: Trail maps may soon be a thing of the past. Is this a good or bad thing?
What's it like to ski with COVID restrictions in place?: Ski Divas discuss their first days out.
Tips on getting ready in your car: A guide for booting up in your car chalet.
Happy New Year, everybody!
Wishing you good health, happiness,
and great skiing in the year ahead.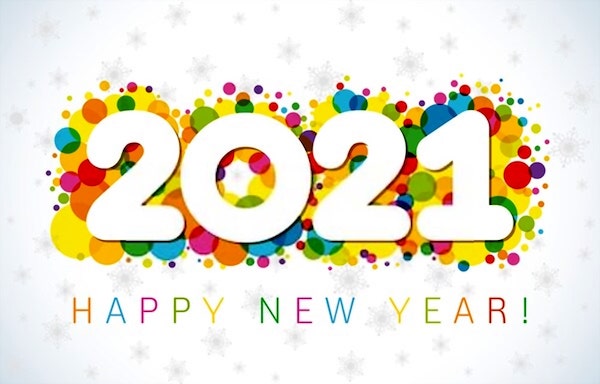 Join The Ski Diva
Since 2006, we've been dedicated to providing a place where women can talk about skiing in a way that's comfortable and respectful.
Whether you're just getting started or ski 100 days per season, our community of thousands of women skiers can help you find the information you need.
Join the Community