One of the cool things about doing this blog is that I get to talk to a lot of interesting people. There've been interviews with great women skiers like Suzy Chaffee, Lynsey Dyer, Donna Weinbrecht, Kristin Ulmer, and Allison Gannett.  I've spoken with Christy Mahon,  a record-breaking ski mountaineer; Kelly Pawlak, the first female president of the National Ski Areas Association; and Jeannie Thoren, the woman who pretty much invented the women's ski gear movement. (There are loads of other interviews in the archives, too. Just go here. It makes for some interesting reading.)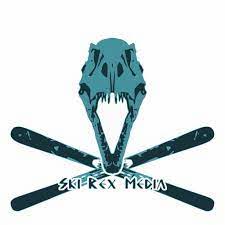 So it's weird when the shoe is on the other foot, and rather than doing the interview, I'm the one who's getting interviewed. And that's what you'll see here today. Tim Meyer of Ski Rex Media spoke to me recently for his video podcast. In it, I talk about TheSkiDiva, women's skiing, Vermont ski areas, and more.
Tim interviews a lot of people in the ski world. He started Ski Rex Media during the '17/'18 season with the mission of showing people just how much fun snow sports can be, and I think he does a fine job. In addition to its dedicated website, Ski Rex Media is on Twitter, Instagram, and Facebook, and it's both highly entertaining and extremely informative. If you haven't checked it out, you should.
So make yourself comfortable, get yourself a snack, and pour yourself a glass of your favorite beverage. We're ready to roll: