Sure, reading about skiing isn't as good as, well, actually skiing. But during the off season, ski books can be a great way to stay engaged in the sport we love. So if you're looking to be entertained, informed, or maybe even learn something about skiing, here are 11 books recommended by me or members of TheSkiDiva community: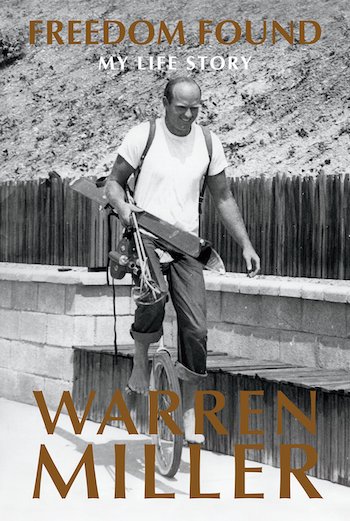 Freedom Found: My Life Story, by Warren Miller
Warren Miller practically single-handedly invented the ski movie genre, so let's give him some props. In his autobiography, Warren reveals the secrets of his past and the peaks and valleys he navigated in bringing skiing he to audiences worldwide. FREEDOM FOUND is a must-read for Warren's legion of fans, ski history enthusiasts, adrenaline junkies and anyone whose interest is piqued by an extraordinary 20th-century success story.
In the Yikes Zone: A Conversation with Fear, by Mermer Blakeslee
If you're one of the legions of skiers who've grappled with feelings of fear, this is a must-read. Mermer Blakeslee, ski instructor and fear expert, teaches readers to accept fear "as a habitual acquaintance in an imaginative, meaningful life." Using skiing as a metaphor, she argues that surrendering and letting go are an essential part of any creative process, whether it's plunging down the mountain or diving into a new job. There's plenty of encouragement, as well as tips for gaining control of your fear, in these pages.
Powder: The Greatest Ski Runs on the Planet, by Patrick Thome
This comprehensive and visually stunning book showcases the very best and most feared descents in the world. Along with classics like Chamonix, Whistler, and Jackson Hole, the book also covers more off-the-beaten-path and exotic locations like the Himalayas, the Atlas Mountains, and the Olympic destination of Socchi in Russia; places that not only stand out for the fantastic skiing, but for extraordinary scenery, too. With stunning photography and all the information you could need to plan the perfect trip, Powder is the ultimate bucket list for any snow sports enthusiast, challenging beginners and experts alike to take on the most breathtaking runs the world has to offer.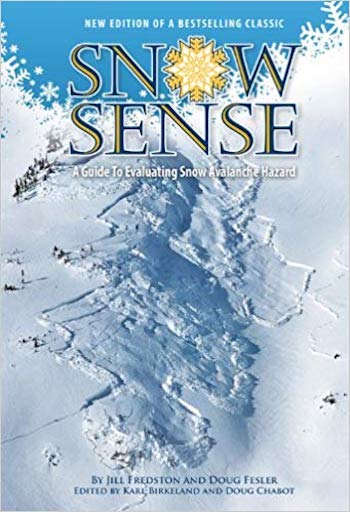 Snow Sense, by Jill Fredson
A best-selling classic, SNOW SENSE is North America's leading primer on how to avoid getting caught in an avalanche. Written by the experts, SNOW SENSE focuses on the critical terrain, snowpack, weather, and human factors that allow avalanche accidents to happen. A must-have for anyone who works or plays in avalanche country.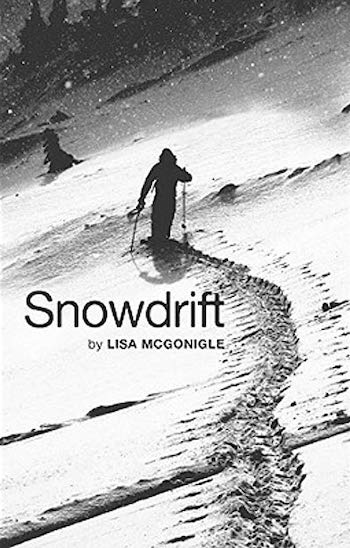 Snowdrift, by Lisa McGonigle
Newly graduated from university in Ireland, Lisa McGonigle came to the Kootenay region of British Columbia to spend a winter snowboarding. She wrote emails to her friends back home describing a remote mountain-town called Fernie, a series of smashes in the terrain park, unrivalled powder turns, working for minimum-wage and duct-taping over the holes in her outerwear. She left to take up a PhD scholarship to Oxford but the lure of the snow was too much. Several months later she abandoned her laptop, clothes and bike in Oxford and ran away back to BC. She went on to spend another three winters in the Kootenays, trading Fernie for an even smaller, more remote town called Rossland and learning to ski for good measure as well. Composed of the emails written as events unfolded, and infused with an Irish take on Canadiana, SNOWDRIFT documents the joyous, impoverished and injury-ridden life of a ski-bum who'll do almost anything for fresh lines and explores just what happens when you leave it all behind to follow the snow.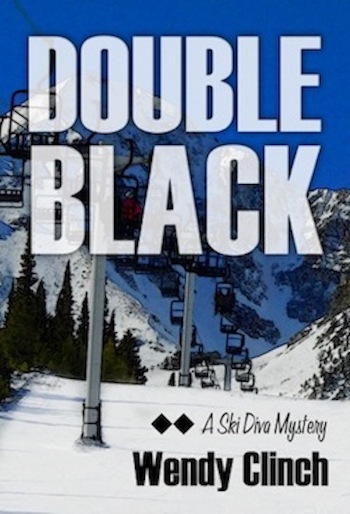 Double Black, by Wendy Clinch
Okay, full disclosure: I wrote this book. But I'd be remiss if I didn't mention it because I think it's a fun read. Here's the scenario: a young woman ditches her cheating fiancé and heads for a Vermont ski town. She's looking for the life she's always dreamed about, but instead stumbles into financial intrigue, bitter family warfare, and oh yes, murder.  There's some funny stuff, a spunky main character, and loads of New England atmosphere. I think you'll like it.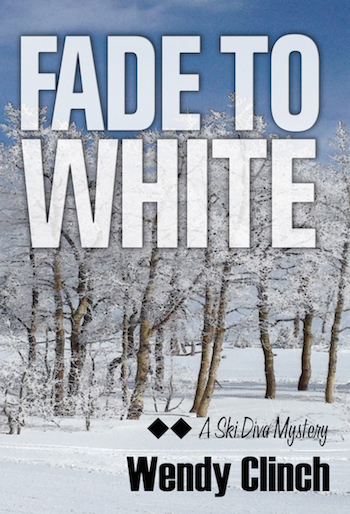 Fade to White, by Wendy Clinch
Yep, this is Book 2 in my Ski Diva mystery series — and personally, I think it's funnier than DOUBLE BLACK. In FADE TO WHITE, Hollywood has-been Harper Stone arrives in a little Vermont town to shoot a mouthwash commercial, and he's anything but happy about the downward spiral his career has taken. When the actor turns up dead a few days later, things start getting complicated. FADE TO WHITE features the same protagonist as DOUBLE BLACK, as well as appearances by many of the same characters.
Deep: The Story of Skiing and the Future of Snow, by Porter Fox
The narrative follows the unlikely rise of skiing from prehistoric Norwegian hunters to nobility in the Alps in the 1800s to present-day freeriders  in the Rockies. On his global tour of the most celebrated peaks in the Northern Hemisphere, from Washington's Cascade Range to Mont Blanc and the Matterhorn, Fox talks to alpinists about the allure and mysticism of the sport and to scientists about climate change and its effect on snow — ultimately finding a story that is far larger than the impending demise of skiing. Fox uses primary evidence and interviews, mixed with scientific studies, to explain exactly how and when the Great Melt will play out, the vital importance snow and ice have to Earth's climate system, and the tremendous groundswell that is rising up to fight climate change. DEEP goes on to map a way to mitigate global warming and reduce human impact on our planet.
Tracking the Wild Coomba: The Life of Legendary Skier Doug Coombs by Robert Cocuzzo
Arguably the greatest adventure skier to ever live, Doug Coombs pioneered hundreds of first descents. This biography describes Doug's experiences in both North America and Europe up until his tragic death in 2006.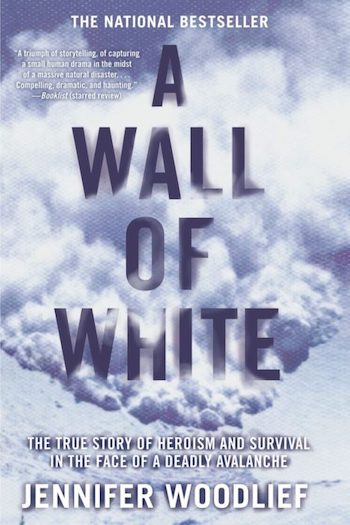 A Wall of White, by Jennifer Woodlief
The 1982 avalanche at Alpine Meadows ski resort near Lake Tahoe, California was a once-in-a-lifetime catastrophe—  an unforeseeable confluence of natural events that created the conditions for an unimaginable disaster — and, in one woman's case, an astonishing ordeal of survival.  In this freak event, millions of tons of snow flowed into the ski area and parking lot beyond, engulfing unsuspecting vacationers out for a walk as well as resort employees working in spite of the danger, killing seven and leaving one victim buried alive under the snow. At the center of this wrenching tale of human versus nature is ski patrolman Larry Heywood and his team, who heroically searched for a twenty-two-year-old woman trapped for five days underneath the suffocating snow — a tale of survival that is itself an exploration of the capacity of courage.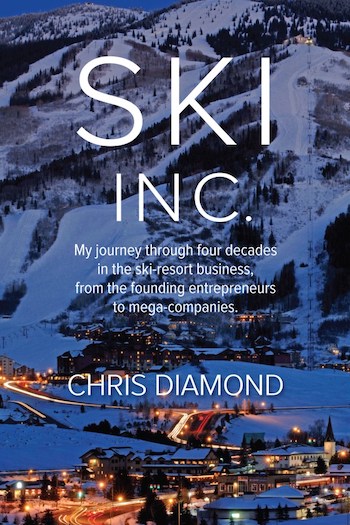 SKI Inc, by Chris Diamond
SKI INC provides a candid and colorful behind-the-scenes view of what it takes to manage a successful resort in a an industry that's constantly changing. Author Chris Diamond started his career at Killington in 1972, where he came under the wing of resort founder and visionary, Preston Leete Smith, and legendary marketer, Foster T. Chandler. What followed was his total immersion in the resort industry, a business that evolved from simply getting skiers up the mountain into a vertically integrated service industry. He witnessed the seminal moments in resort ownership as it evolved from single-area entrepreneurs to conglomerates, including the dramatic implosion of Les Otten's American Skiing Company and the downsizing of Intrawest during the 2008 Great Recession. Diamond isn't shy in pointing out mistakes made along the way, including his own, or in sharing his insights on competing against Vail Resorts for almost two decades.
Join The Ski Diva
Since 2006, we've been dedicated to providing a place where women can talk about skiing in a way that's comfortable and respectful.
Whether you're just getting started or ski 100 days per season, our community of thousands of women skiers can help you find the information you need.
Join the Community