Unless you've been waaaay out in the backcountry and completely cut off from any sort of civilization, you know that the holiday season is upon us.  Sure, there's been Christmas stuff in stores since even before Halloween, and though IMHO that was wildly inappropriate, I think it's safe to say the shopping season has begun.
So what do you say, Divas? Have you been naughty or nice? If it's the latter, here are a few things you might want to put on your list. And if it's the former, well, you still need to buy gifts for the other Ski Divas in your life. So here are a few things I've come across that you might want to consider:
Mountain Khakis Teton Market Tote
If you can't go to the mountain, why not bring the mountain with you? Mountain Khakis is offering this limited edition Market Tote that's perfect for carting your stuff, wherever you go. Rugged and water resistant, it features recycled climbing rope handles (each is unique).
Sorel Tivoli III Boot
Why can't all snow boots be this cute? Sorel's Tivoli III boot is the perfect combination of warmth, water resistance, and style. I love the black and red plaid; sort of lumber-jackish, don't you think?
Personal Prints Ski Name Art
Now here's something that's a bit unique: Wall art that uses ski-themed letters to spell out a first name, last name, or any word of your choice! It popped up on my Facebook theme, and I thought, gee, that's cool! From Personal Prints.
Women's Ski Clinic
This is a great gift for anyone who wants to improve their skiing. And after all, who doesn't? Give them the gift of a women's ski clinic. I did a blog post a few weeks ago where I listed tons of them throughout the country. So take a look and give someone the gift of lessons!
Kulkea Micro Day Pack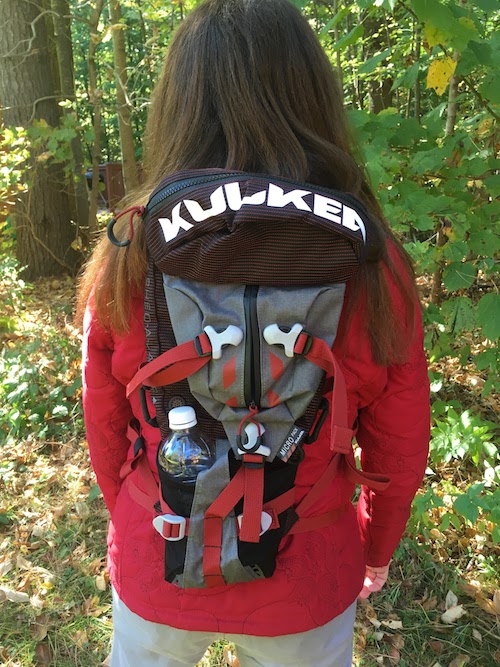 I recently reviewed Kulkea's Micro Day Pack and can't recommend it highly enough for days on the hill. Its low profile, well thought out design provides places for all the stuff you might need for your ski day. From Kulkea.
Astis Mittens
So who here is sick and tired of plain old black mittens? Yep, me, too. That's one of the reasons Astis mittens are so appealing. I mean, look at these. They're gorgeous. Every pair is hand made of natural materials and lined with dry-wicking Polartec® Thermal Pro® High Loft. I have lusted after these for years. Maybe one day Santa will bring me a pair.
Slalom Half-Zip Baselayer Hoody
Baselayers don't have to be boring, and his one from TitleNine sure isn't. The Slalom Half-Zip Baselayer Hoody features panels of 240 g jacquard knit with 4-way stretch 180 g knit side panels for ventilation.
Prêt Lyric X Helmet
Pret Helmets gets its name from the French word for ready, as in ready to go, and any Ski Diva with one of these will be ready to go down the hill — tout suite (French for right away). I have a Pret helmet and I love it. Not only is it low profile and light weight, but it features MIPS technology, which helps reduce rotational forces on the brain caused by angled impacts to the head. It also has plenty of venting and removable cloth ear pieces, and comes in a variety of colors. And it's cute, too.
Chips 2.0 Bluetooth Speakers
A great solution to messing with your head phone cable, Outdoor Tech's CHIPS 2.0 speakers can be used with nearly any audio compatible helmet to stream music from any Bluetooth audio device. There's also a push-to-talk function and a microphone so you can answer your phone without taking off your gloves.
Ugg Wrin Slipper
Warm feet are happy feet, and the Wrin slipper from Ugg will keep you plenty warm. Made of sheepskin and water-resistant suede, it features a rubber outsole, too.
Lego Snow Resort Ski Lift
This may be for kids, but aren't we all kids during the holidays?  The Lego Snow Resort Ski Lift  lets you build your own resort and features a ski lift with a winch function, a ski slope with slide function, mountaintop restaurant, rock climbing wall, bear cub cave, equipment hire stand and trail map stand.  Watch out, Vail! There's a new ski area in the mountains!
Join The Ski Diva
Since 2006, we've been dedicated to providing a place where women can talk about skiing in a way that's comfortable and respectful.
Whether you're just getting started or ski 100 days per season, our community of thousands of women skiers can help you find the information you need.
Join the Community