(Map from NECN)
It's -10F at my house right now. Tonight it's supposed to get down to -23, with wind chills that are straight out scary. As you've probably heard, the Northeast is in the grip of an Arctic blast. Here in Vermont, many schools are closed, and a number of ski areas are either closed or operating on a limited basis.
We skiers live for cold weather. While other people moan when the groundhog calls for six more weeks of winter, we  celebrate. Still, there's cold and there's COLD, as in "don't-go-out-unless-you-absolutely-have-to" cold. Seriously, it's dangerous out there. I go out in cold weather all the time, and even I'm giving this a pass.
Nonetheless, it made me think about things I rely on to to keep the cold at bay. And while no, I'm not going to ski in this weather, here are a few things that can make the cold a bit more tolerable:
Ski Diva's cold weather favorites
Hotronics Battery-Activated Heated Insoles
Foot warmer technology has exploded in the past few years. There are electric socks — a good option — and there are the tried and true battery-activated heated insoles. Personally, I prefer the insoles, which gives me more flexibility in the sock department. These babies have made it possible for me to be out in temperatures I never would have dreamed possible. Trust me, these work. Hotronics.
Chaval Heated Gloves and Mitts


I'm beginning to sound like a broken record because I've recommended these mitts time and time again.. But trust me, they're that good. Your hands will thank you for the Chaval SuperNova mittens. Head and shoulders above any heated mitt on the market today. See my review on these here.
FaceSaver Face Mask
The FaceSaver is something I've come to know and totally love on really cold days. You know how conventional face masks cover your mouth and get all wet? And the warm air backs up into your goggles so they fog? That doesn't happen with the FaceSaver. The Facesaver is a neoprene mask that only covers your cheeks, protecting them from frostbite without all the other problems. Add a gaiter, and I'm set for the coldest day. I think it's available in some ski shops out west, but not in the east, so you'd have to order it from the website ( facesavermask.com.)
Kulkea Thermal Boot Bag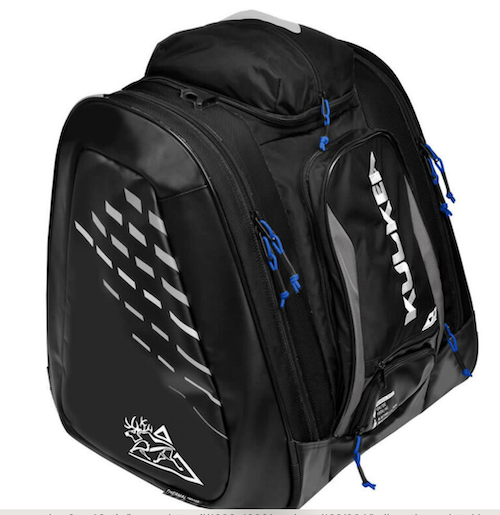 Ever put on a pair of cold ski boots? Not fun, is it? With Kulkea's Thermal Trekker Bag, boots arrive at the slope warm and ready to go.  Features three heat settings, wall and auto plug ins, an intuitive packing system with plenty of room for everything you need, and sturdy, quality construction.
Stoic insulated baselayer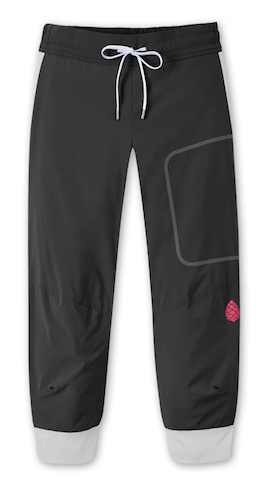 Wear these under your ski pants, and  you'll never have a cold derriere again. This articulated, cropped length midlayer hits right above ski boots and has 40g insulation that adds warmth while allowing airflow. From Stio.
Overeasy Mountain Hoode
As you can see in this picture, when the temperatures drop at Ski Diva gatherings, the furry hoods come out! Sure, there are other furry hoods out there, but the Overeasy Hood is a particular favorite among Ski Divas. Goes over your helmet to provide extra warmth on those extra cold days. Overeasy.
Icebreaker Merino 260 Tech Thermal Top
You'd have a hard time finding a base layer as good for cold weather as this. Made of 100% Merino wool, super warm and super comfy. Icebreaker.
So what are your favorites when it gets really cold? Share 'em here.
Join The Ski Diva
Since 2006, we've been dedicated to providing a place where women can talk about skiing in a way that's comfortable and respectful.
Whether you're just getting started or ski 100 days per season, our community of thousands of women skiers can help you find the information you need.
Join the Community