We are presently driving home from our annual Santa Fe and Keystone trip. I am learning to upload, edit, and post photos on my new I-phone. So the sizing may be a bit weird. Gotta figure it all out before the start of ski season. Just keep in mind that "there's an app for that".
The pottery is gorgeous but even small pots can be expensive, particularly if they are made by a well known Native American artist.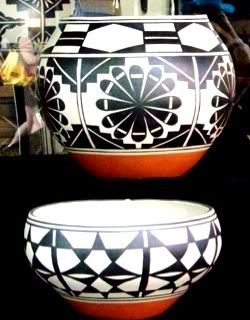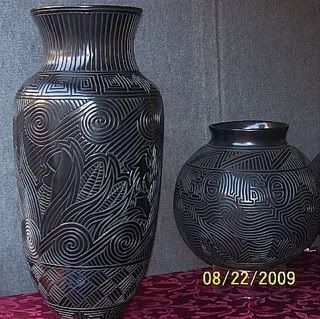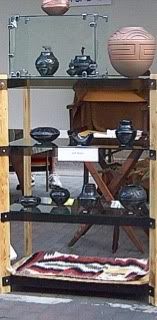 There were a lot of paintings as well, and of course jewelry with silver, turquoise, etc. We bought a few small items, mainly as gifts. It seemed that the economy had seriously impacted the number of big ticket items being purchased.
There was also entertainment.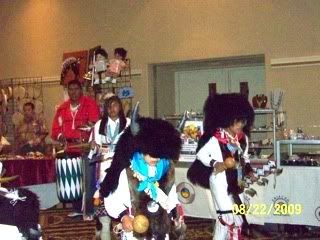 And finally, perhaps my favorite picture of all, the snow guns at A-Basin. We noticed that both Keystone and the Basin have started putting their snow guns on the slopes. It was nice to experience cool temps for a few days, particularly now that we have returned home to another heat wave in Los Angeles.
I hear that this summer in CO has been very cold and wet. Hope this translates to a cold snowy winter. THINK SNOW!!!!!