Over at TheSkiDiva forum, members are already jonesing for skiing. After all, summer is long, and unless you take a trip to Chile, New Zealand, or Australia, there's a vast ski-less desert to slog through before ski season comes 'round again.
Many of us have coping strategies. Ski movies help, as do ski forums (TheSkiDiva.com), where you can connect with others who miss skiing just as much as you. And of course, there's always retail therapy. But does it really make sense to buy ski gear in the summer? I asked a few retailers their thoughts about this, and here's what they had to say:
Mike Donahue, co-owner and Chief Instigator at Outdoor Gear Exchange, Burlington, VT (yes, that's his actual title):
Here are the advantages of buying in summer: Since pretty much everything is discounted, you can get some great deals. You also won't be in a big rush to get something before a trip or predicted snowfall, so you can take more time to make a decision. And since the ski section of the store won't be as busy as it is in season, you'll have an even better chance of getting the undivided attention of another die-hard skier who's waiting for the mercury to drop, too.
There are several things you should be aware of. First and foremost is that ski brands keep topping their best-yet with new innovations, so if you buy year-old product ,you may miss out. Luckily, pretty much all new product has been written about online, so with some research or by asking a helpful shop employee, you'll be able to decide if saving twenty, thirty percent or more makes sense or if you should hold out for something new, like the game-changer Salomon/Atomic Shift MNC binding.. Also, expect holes in available sizing. Don't get dead set on a ski, boot or piece of clothing without making sure it's your size. And if it's not, there's no deal good enough to have equipment that's not sized right. Move on and find something that'll allow you to have the most fun and maximize your time on the snow! Also, many shops have limited space, so be prepared to wait as bit if the sales associate needs to pull off season items from the warehouse for you.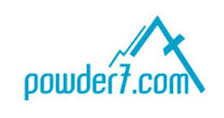 Amy Dannwolf, co-owner at Powder7, Golden, Colorado:
Summer is a great time to buy gear, whether you're on the hunt for new skis, boots, or apparel, especially from specialty ski retailers. Prices on past season products are often lowest in the summer, and the selection is good before the big Labor Day ski sales. On the other end of the spectrum, if you want first dibs on the latest gear, next season's products start landing on shop shelves in July and August, so you can get the hottest styles before they sell out.
At Powder7 specifically, we sell thousands of pairs of used demo skis each year. Our savviest customers know that summer is the best time to buy a demo skis because that's when we have the biggest selection, prices are hard to beat, and ski condition is best.
An often overlooked advantage of summer buying is that you might have an even better customer experience since the staff will have to cater to fewer customers. So if you know you need new boots and you're going to require a lot of time with a bootfitter, getting that done in the summer will save you and the bootfitter time. And of course, if you're shopping for boots, make sure you bring your ski socks with you.
If you care about the latest trends in apparel, summer might not be great since many retailers won't stock their outerwear until October or November. But if you're okay wearing last year's styles or colors, then summer is the best time to snag a deal on a ski jacket or pants (even better if you're on a far end of the size spectrum where leftovers from last year abound in quantities not seen for mediums). Pro tip: if you're shopping for skiing outerwear, bring your baselayers to try on underneath so you get a true idea of fit. You won't be wearing shorts and a tanktop while skiing, so you shouldn't wear them when trying on apparel.
Brigette Liedke, Clothing Buyer at Skis.com, online retailer:
Summer is definitely one of the best times to buy gear. It's a great time to save a lot of money while being able to preview next year's product, if you're shopping a bit later in the summer. The only real downside to off season shopping is limited sizes and selection. Let's say you're a size medium jacket: You may only find a small handful of jackets in your size, and the few you do find could be colors you don't like. This can definitely be frustrating, but when you do find that perfect item for half off, shopping in the summer can be definitely worth it.
And from Thom Phllips, Ski Buyer, also at Skis.com:
Just like with apparel, summer can be a great time to find a deal on skis or boots. If you can find the correct style of skis or the correct fit and flex of boot in your size, it will the best time of year to get a great price.  However, it's very important not to be drawn in by a great deal if it's the wrong equipment.  Over or under buying for your skill level or needs will leave you wishing you had waited for the right gear to come back in stock for next season.  Late summer can also be a great time to commit to buying a current year model early, especially if it's popular, so you can guarantee you'll get the size and model you want.
So hold on to your ski poles, folks. The earth is making its way around the sun, and fingers crossed, ski season will be here before you know it. In the meantime, if it helps to go out and shop, then by all means, do so. You could snag a good deal or two.
Join The Ski Diva
Since 2006, we've been dedicated to providing a place where women can talk about skiing in a way that's comfortable and respectful.
Whether you're just getting started or ski 100 days per season, our community of thousands of women skiers can help you find the information you need.
Join the Community