We all have our own truths — things we believe to be definite and certain and irrefutable. It's the case in every facet of our lives, and skiing is no exception.
So here are ten things I've found to be true about skiing. If you have any of your own, I'd love to hear about them, too.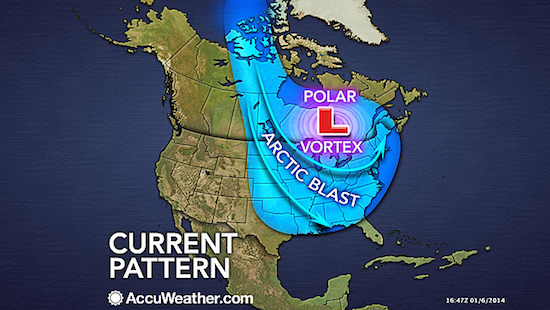 1) Skiing is a cold weather sport. This is so obvious it's hardly worth mentioning. I only bring it up because it's been an incredibly brutal winter, with lots of below-zero days. Nonetheless, I worry about the effect that climate change is going to have on skiing. Yes, it is warming up. An occasional cold snap doesn't change this. Winters in the US have been warming steadily over the past century, and even faster in recent decades. What's more, global warming could be making extreme weather even more likely. So for now, buck up and put your warmies on. Who knows what the future will bring.
2) There's always room for improvement. Just when you think you're rockin' the hill like Lindsey Vonn, someone goes by doing oh-so-much better. It's okay. You don't have to be the best one out there. But it's still fun to try. There are loads of clinics around that make this a lot of fun. I recently participated in the Donna Weinbrecht Ski Camp in Killington. You can read about it here.
3) It's possible to get injured. I know, I know; you can get hurt doing just about anything. I know someone who stepped off a curb and broke her leg in three places. But let's face it — skiing does put you in harm's way. You're sliding down a hill on two boards, going very, very fast. It kind of amps up the odds. Every year in the US, an average of just over 40 people lose their lives in skiing and snowboarding accidents, according to statistics from the US National Ski Areas Association. And though it's not directly comparable, 2,400 people drowned while swimming in public areas in the US in 2009, and 800 died while biking. Nonetheless, there are things you can do to stay safe on the slopes. Learn avalanche safety. Avoid tree wells. Don't ski alone in the backcountry. Wear a helmet. Get your bindings checked. You know the drill.
4) The latest isn't always the greatest. Ski companies do a lot to try to get us to part with our dollars, and new products are just part of the game. Sometimes it's marketing hype, and sometimes not. Just remember, you don't have to fall in love with everything that comes down the pike. In a similar vein, learn to be happy with your gear decisions. Because you know just as soon as you buy something, something supposedly better will come along.

5) Skiing is expensive. You can easily drop a thou on skis and bindings, another thou on boots, a few hundred on apparel, and so on. Then there are lift tickets (the walk-up rate is $139 at Vail!), lodging and food. Not to mention gas to get to the slopes. Luckily, there are lots of ways you can save. Buy at end of season sales or at ski swaps. Get a season pass. Pack your lunch. Buy your lift pass online at a site like Liftopia. It takes some effort, but it definitely pays off. I am by no means wealthy, and I manage. You can, too.

6) The distance you park from the lodge is commensurate with the amount of crap you have to carry. Never fails. The more you have to lug, the farther away you have to park. Tell yourself it's good for you; that it builds character, as well as your muscles and your endurance. The alternative: bring less. Or arrive earlier to get a better space.
7) The closer you are to a ski lift, the more apt you are to fall. Never fails. You can be doing great all day. Not one slip up. Then you're in a very visible place — like in a run called "Exhibition" that's right under a chair — and that's when you fall. Oh, well. When you're all got up in goggles and ski gear, no one knows it's you, anyway.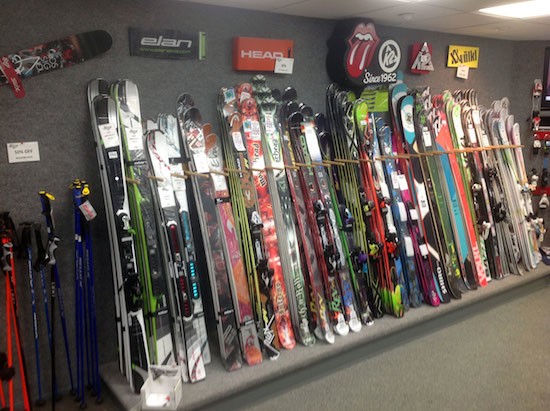 8) Shopping for skis is way more fun than shopping for boots. Face it, boot shopping can be like going to the dentist: painful. That's where a professional boot fitting comes in. A good boot fitter can carefully evaluate your foot and stance to find the boot that works best for you. This can be a long and complicated process. Ski shopping, on the other hand, is easy. You can try before you buy, and just like that, you're in love. How can that be bad?
9) Helmet hair is a real bummer. If you could ski like Glen Plake, your hair wouldn't matter. Then again, you couldn't fit a helmet over it, either. Yes, helmets provide a measure of protection. The downside is when you have to take yours off. Important point to remember: NO ONE LOOKS GOOD. If that troubles you, carry a cute hat. Me, I find the best solution is to wear my hair in a pony tail. So maybe that's the answer.
10) Not much beats an outdoor hot tub in the snow. Okay, this isn't skiing, but it is aprés, so it counts. Ahhhhhhhhhhh.
So what's your ski truth? Post it here.
Join The Ski Diva
Since 2006, we've been dedicated to providing a place where women can talk about skiing in a way that's comfortable and respectful.
Whether you're just getting started or ski 100 days per season, our community of thousands of women skiers can help you find the information you need.
Join the Community