Skiers in the summer have two alternatives: You can count the days til ski season, or you can make the days count.
I prefer the latter. Just because you're not skiing doesn't mean you can't have fun. So this past week my sweetie and I took a road trip to Campobello Island, Canada. Where's that? It's just across the border from the most northerly point of coastal Maine. And when I say just across the border, I mean just across the border. Campobello connects with Lubec, Maine, via a tiny bridge that takes less than a minute to cross. Once you do, you're not only in another country; you're an hour in the future. All of New Brunswick, in which Campobello is located, is in the Atlantic Time Zone, which is an hour ahead of Eastern time. Want to time travel? Just head across the bridge.
Campobello is only 30 square miles, and it's stunning. Much of it is an international park run jointly by the US and Canada. Franklin Roosevelt had a summer cottage there, which is open for tours from May through October. We stopped by on our one foggy day, and it was lovely.
The coastline is beautiful. You can spend the day hiking the many trails throughout the park, or you can drive from one scenic spot to the next. We stayed on the water in a cabin we rented from An Island Chalet, which I highly recommend. The cabins are clean and roomy and very well equipped. Plus you can enjoy gorgeous sunsets right from your front porch.
Campobello is in the Bay of Fundy, which has the world's highest tides. To put this in perspective, you can hike out to the East Quoddy lighthouse during low tide, but only during low tide. The difference between high and low tide is 27 feet. Linger too long and you could easily be stranded.
To put this in perspective: See this floating dock? During low tide — as it was when this picture was taken — the dock is way down at the bottom of the posts. During high tide, the dock rises up.
We also took a whale watch cruise out into the Bay. While we saw plenty of porpoises and minke whales, the biggest thrill came from seeing a finback whale. Finbacks are the second largest whale species, and can grow up to 89 feet long.
In addition to having fabulous scenery, Campobello also has some of the most amazing wildflowers I've ever seen. There are all sorts of varieties, and they are everywhere. Here's a taste: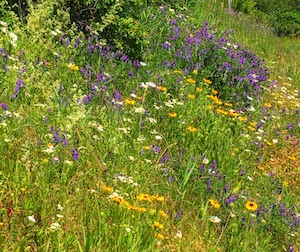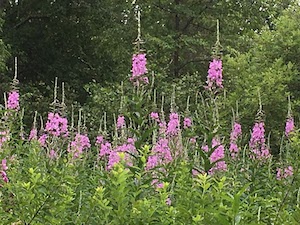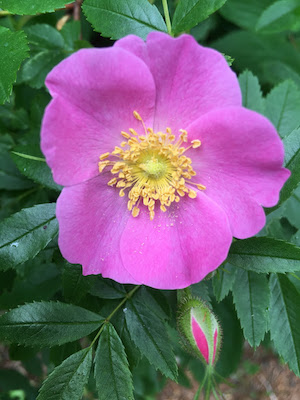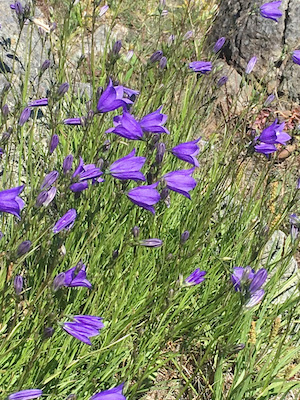 And speaking of taste,  you can't stay on the island without eating seafood. I love lobster, so I was in luck; there's plenty of that around. But I'm also a sucker for steamers. Get a load of this:
Campobello isn't for everyone. There's no boardwalk, night life, big hotels or condos. And the shopping is pretty much non-existant. But if you're looking for a quiet place with beautiful scenery and terrific seafood, with a bit of presidential history thrown in, this could be the place for you.
Join The Ski Diva
Since 2006, we've been dedicated to providing a place where women can talk about skiing in a way that's comfortable and respectful.
Whether you're just getting started or ski 100 days per season, our community of thousands of women skiers can help you find the information you need.
Join the Community