My ski season is over, so like you, I'm often looking for things to do to take the place of the sport we love best.
This past weekend my sweetie and I took a road trip to the Woodstock area of New York State. Yes, THAT Woodstock, home of peace, love, and the much-storied 1969 rock festival. (Okay, I know, it actually took place in Saugerties, NY. But grant me a little license here.)
So what could be more fitting then to run into the World's Largest Kaleidoscope?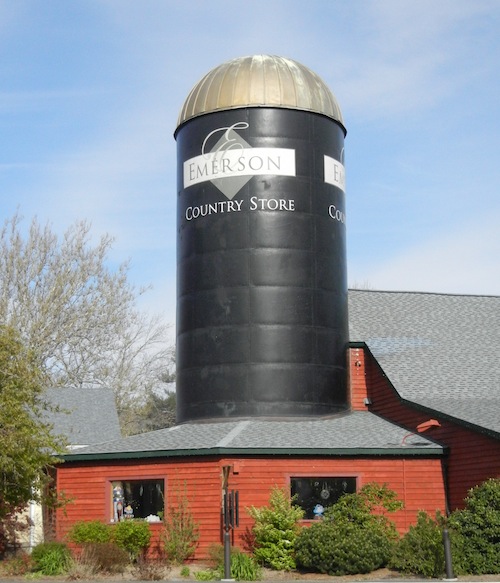 Yes, it is what it looks like: an old farm silo that was converted into a working kaleidoscope in 1996. It's been certified as the world's largest by the people at Guinness who monitor such things.
Here's how it works: you're escorted into a small, dark, cylindrically shaped room that's actually the bottom of the silo. Then you're told to either lie on the floor or lean against tilted back boards. The lights go down, the music comes up, and a 10-15 minute show begins. Continually changing designs and colors are projected onto the ceiling above, at the top of the silo. It's a lot like the kind of kaleidosope you hold up to your eye; just a lot bigger.
Far out, man.
I managed to take a few pics as the show went on:

And this one: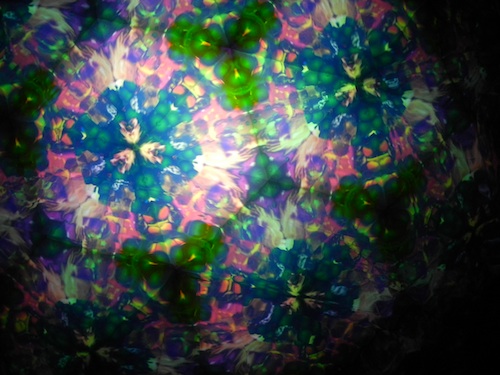 Peace and love, baby. Truly worthy of the psychedelic sixties.
It was actually very cool.
On the way home we stopped by Kaaterskill Falls, a two drop waterfall that's more than 200 feet high, making it one of the highest waterfalls in the eastern US:
No, it's not skiing. None of it is. Even though my season is over, I still had a very nice weekend. Hope you did, too.
Join The Ski Diva
Since 2006, we've been dedicated to providing a place where women can talk about skiing in a way that's comfortable and respectful.
Whether you're just getting started or ski 100 days per season, our community of thousands of women skiers can help you find the information you need.
Join the Community