Day 11 Saturday
My last ski day! Had another lesson and I skied much better today. Visibility was great and it turned into a blue bird day.
I started out on the Nordica Wild Belles and felt like I had not control on the groomers--so I switched to the K2 OooLaLuv and after that I got my mojo back. I felt the the Wild Belles had no edge grip and were bouncing around--the instructor said he could see them chattering. Supposedly the K2s are stiffer than the Nordicas. I absolutely hated the Nordicas on everything other than fresh powder but the K2s did everything well---nice edge grip, very nimble and forgiving in bumps and I skied the best I ever have in the trees today. I normally hesitate a lot in the trees, but today I was able to pick up a rhythm and just GO.
I know they changed the core construction of the Wild Belle this year and obviously this ski is not for me--it's too bad though because I liked it last year when it was different.
Here's a picture taken from the Four Points lift
Then another of me about to go down Sunset I think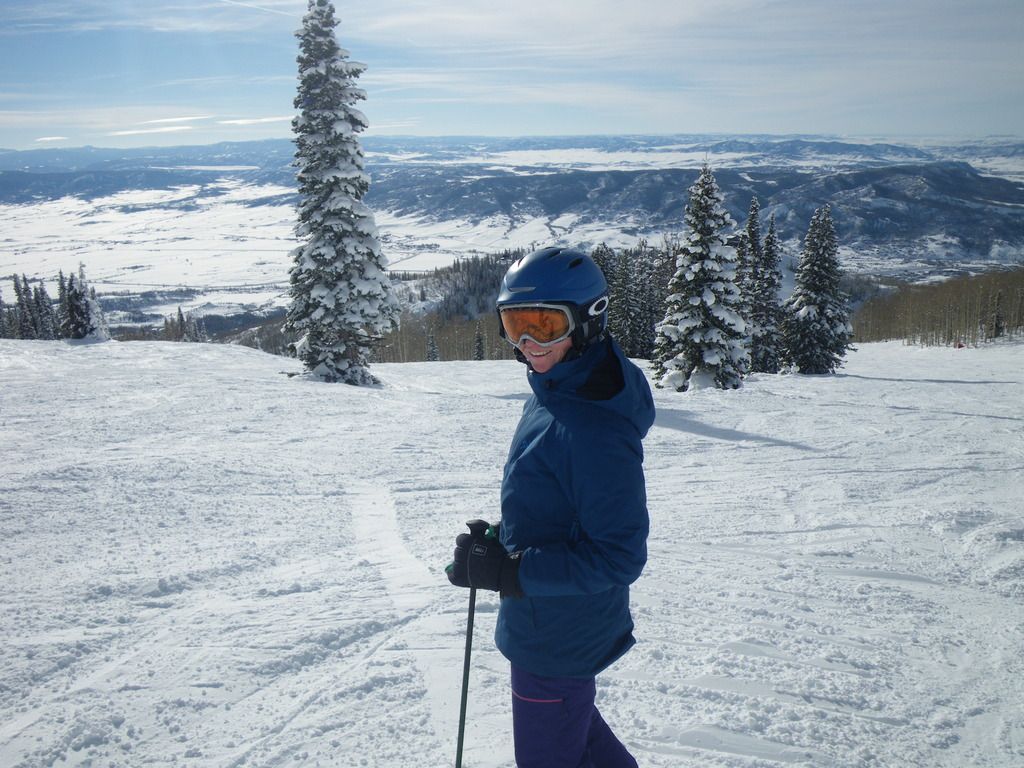 So even though I wasn't able to finish out the trip with my regular instructor, I enjoyed my pinch hitter instructor as well. He was fun to ski with---so I'm glad I now know another instructor in Steamboat that I can feel confident booking if I need to.
Sad the trip is over, but next up is Jackson Hole at the end of February, so stay tuned for that report!