Yesterday I did a personal demo day at a small local hill, Kissing Bridge, though that isn't my home hill. I started on a pair of Ripstick 88s which were fun (and that is what I ended up buying, actually, but people talk about those all the time so not that interesting!!)
BUT! Here's the awesome part. After I demoed the Ripsticks and geeked out about ski gear tech talk with the shop guys (thank you divas for all the knowledge you share!) they were like, "um, do you wanna try this random other ski we have? It's not even one we sell because it's small batch, but we just wanna know what you think!" So of course I said yes!
Ski was one I have not seen mentioned much or at all on the forum -- Season Kin in 175. It's an "all-mountain" twin tip, 95 mm underfoot.
I was skeptical. Very skeptical. I am anything but a freestyle skier. Middle aged mom-bod intermediate. (5'7", like 215 lbs.) But Oh. My. God. This was such a fun ski. Like the most fun I have ever had.
I was sticking to one blue hill for my demo comparisons, and by the time I got to this one it was like 45 degrees and sunny outside. Hill was wet and slushy, chunky chop. And these things were just beasts on it. Plowed right through without skipping a beat. Super stable under my feet if I opened up my speed a little (though I am no speed demon) and the instant I wanted to turn it was like they were reading my mind.
If the conditions I was in were closer to my day-to-day typical or if I had the money to burn on TWO sets of skis, I would buy these in a heartbeat. I was so sad to give them back! But a 95 mm twintip seemed imminently impractical for my tiny East Coast Rust Belt ski life.

It looks like you can only get them straight from Season or on Evo. SO FUN.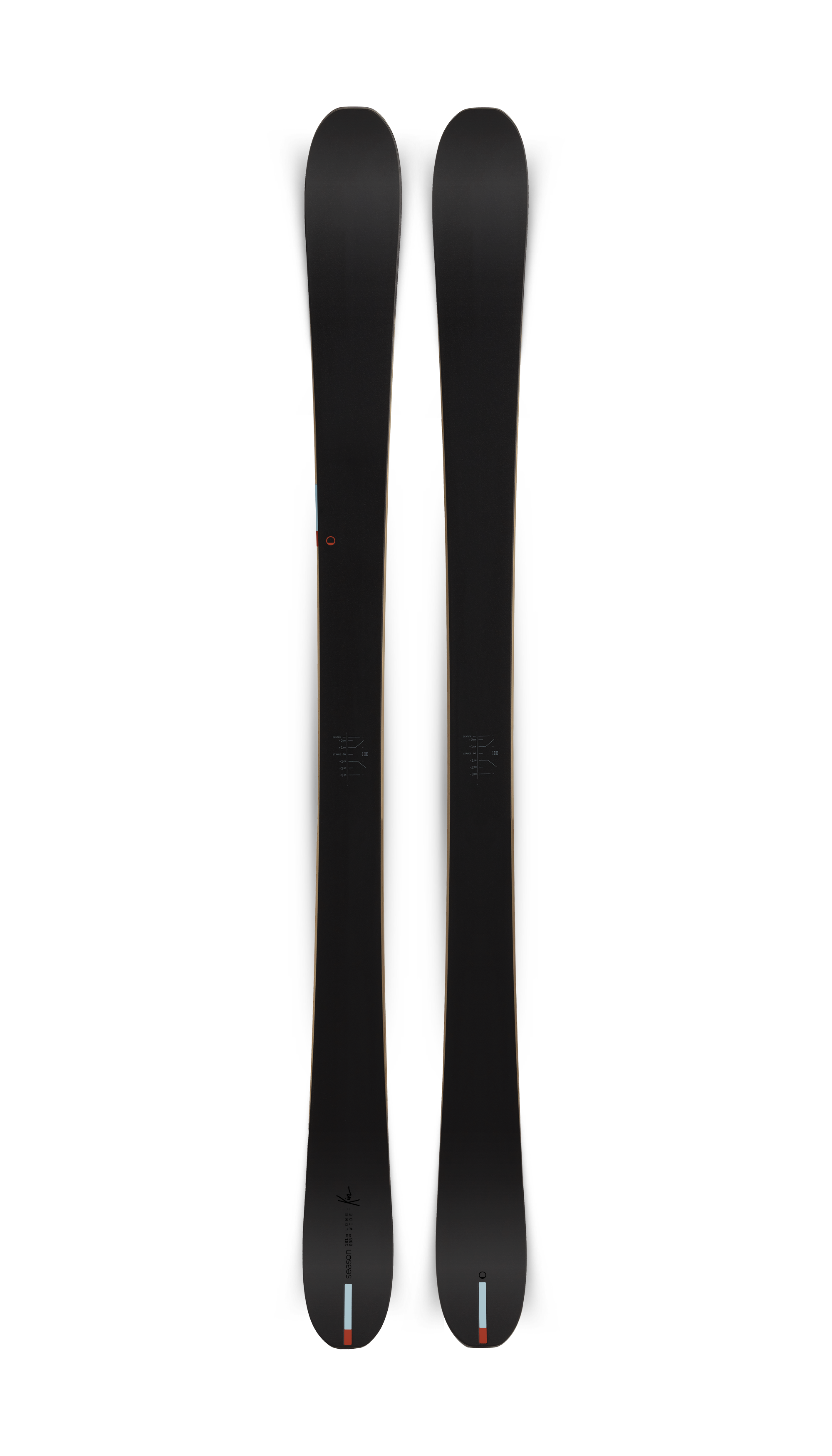 Made in Austria, The Kin is a ski sized for women and men young and old with a shapely geometry and smooth flex developed with playful riding in all conditions in mind. So take them in the park, halfpipe, on rails and everywhere. Equipped with fast, seamless all-black bases, the Kin's...
seasoneqpt.com

Free Shipping & Lowest Price Guarantee! The Season Kin Skis 2024 is in stock now.

www.evo.com