I arrived Thursday night after a flight with issue after issue. We got in an hour late due to having to wait to load more fuel and then a catering problem--the plane was missing half the items. I'm staying at the Gold Miner's Daughter again.
Day 1 Friday
Woke up to cloudy skies and some fresh snow from overnight. It was of the heavier, wetter variety given the temperatures are not super cold. Up top was fairly socked in. I have learned that since I hate not being able to see, it's better for me to not force myself to ski in dense fog--it just makes me defensive and wrecks all my progress and ingrains bad habits. Sooo, I stayed low this morning and focused on doing drills off of Sunnyside and Cecret lifts. Not the most exciting way to spend time on a ski trip but it was better than the alternative. I went up Supreme a few times as well and did attempt a shot of Sugarloaf but that was really foggy so I just did one run and done off there.
The sun did come out eventually in the early afternoon. So I took advantage of the brief opportunity and did a bunch of runs off Supreme. The Collins side looked like it never really cleared off all day.
Below is a picture I took off Cecret as I was rushing up to Supreme during the sunny window. You can't really rush on Cecret though since it's so slow!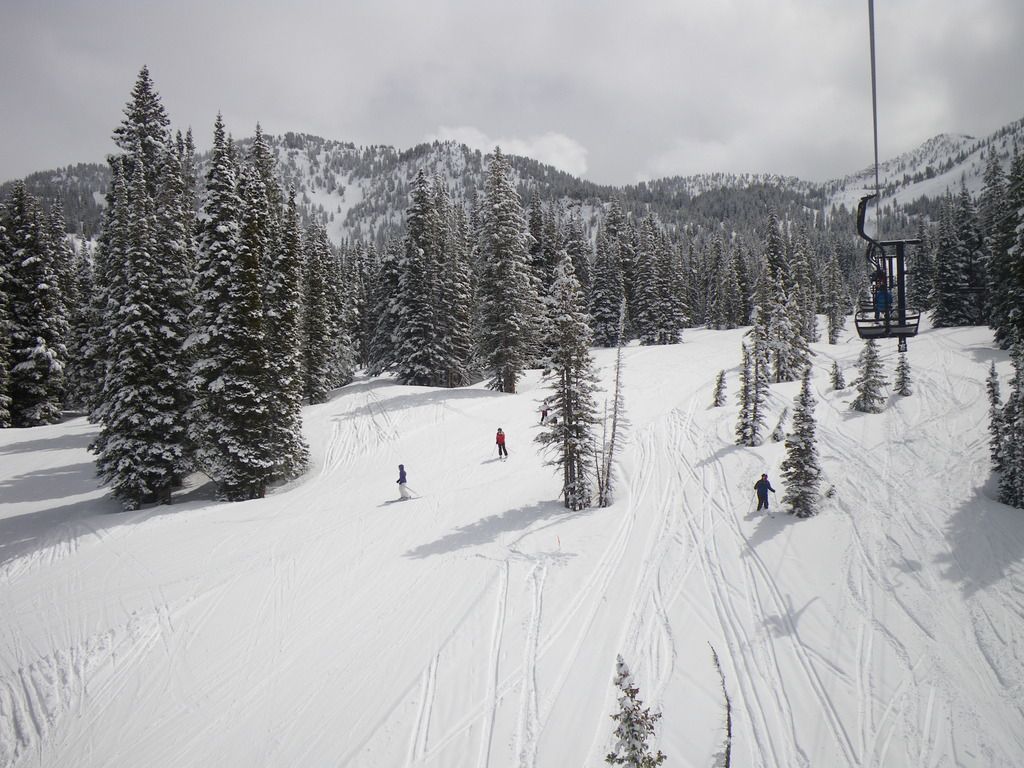 Then below is a picture off the top of Challenger off the Supreme lift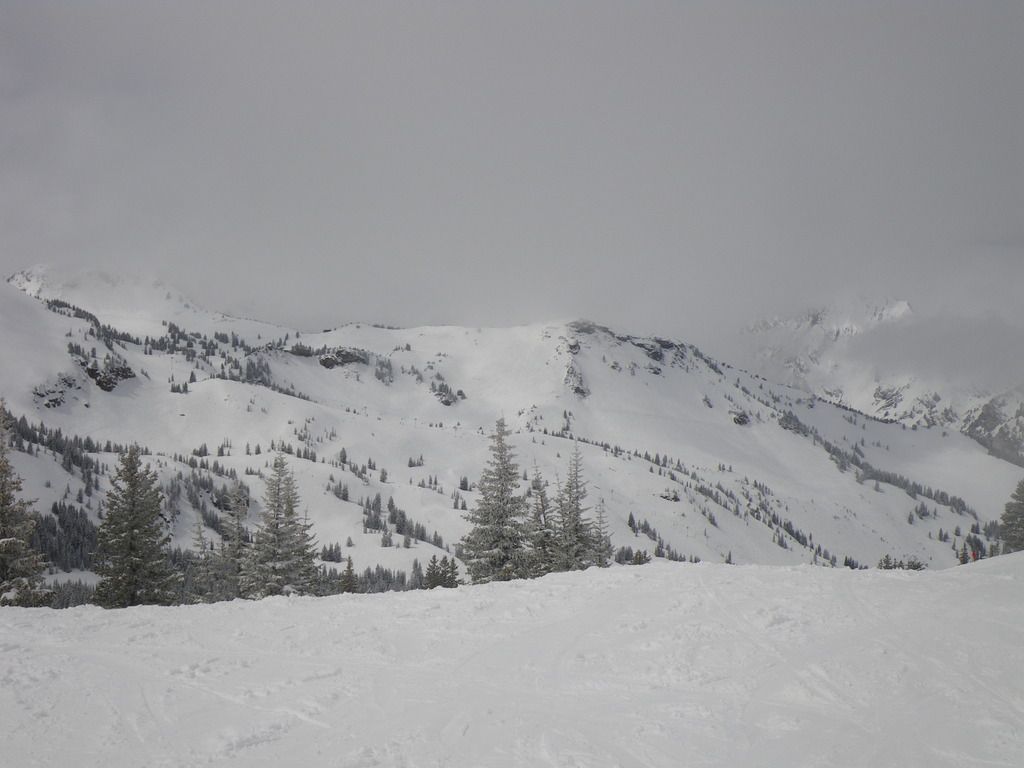 Around 3pm the snow started to get really grabby and sticky so I called it quits for the day. I went to Alta Java and got one of the belgian chocolate waffles. It was delicious--highly recommend.