I'm here at Alta and had a great day 1. Started out the morning skiing with
@marzNC
and
@Tryin2Ski
and her daughter. Someone that MarzNC knew from Epic joined for a few runs as well.
Here are the Divas at the top of Collins lift.
We then met up at Alta Lodge for lunch.
@dloveski
and her husband joined us as well as MarzNC's friend Bill.
After lunch we skied a few runs together before splitting up. I decided to go over to Snowbird and ski in Mineral Basin. Below is a view looking from inside Mineral Basin.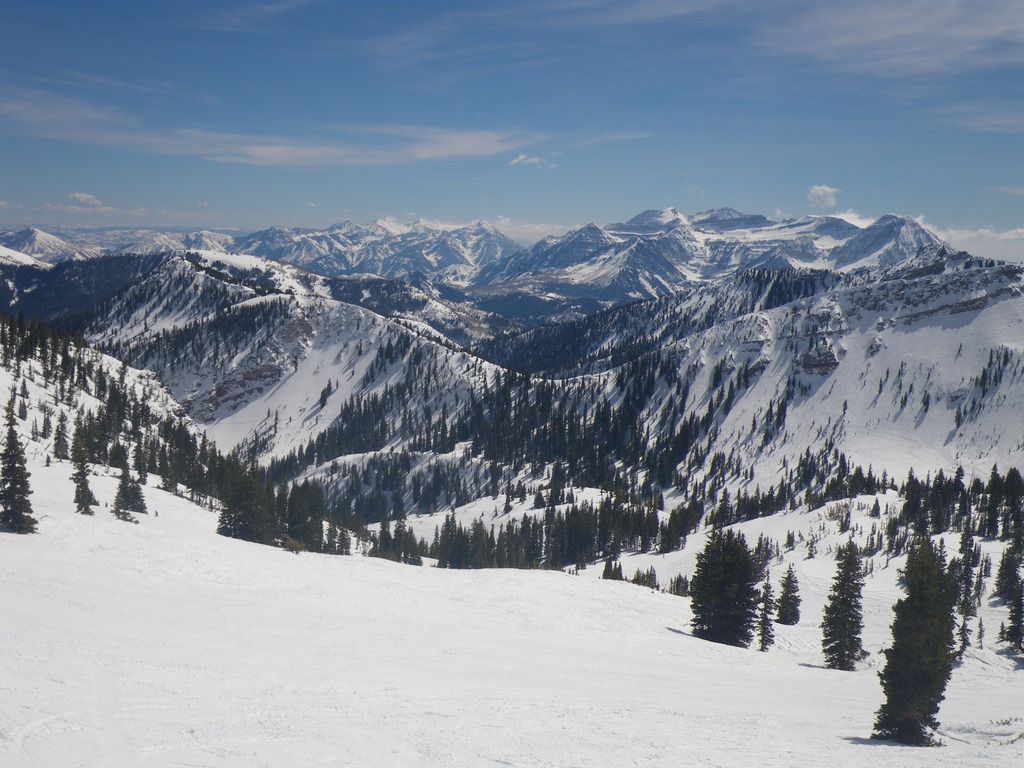 I really liked it in there. It's so wide open and there were not too many people. It was nice because there was a groomed swath but you could go off to the side to try the ungroomed but it was easy to get back on the groomed part. I haven't explored the rest of Snowbird yet, but definitely wanted to try Mineral Basin since last year I didn't get to.
After Mineral Basin I went back to Alta and took a run off the Supreme lift before it closed. I think the picture below was taken from the top of Supreme.
Around 4pm I went back to my room at the Goldminer's Daughter and enjoyed the view from my room.
Tomorrow I have a lesson in the morning, so we'll see how that goes.